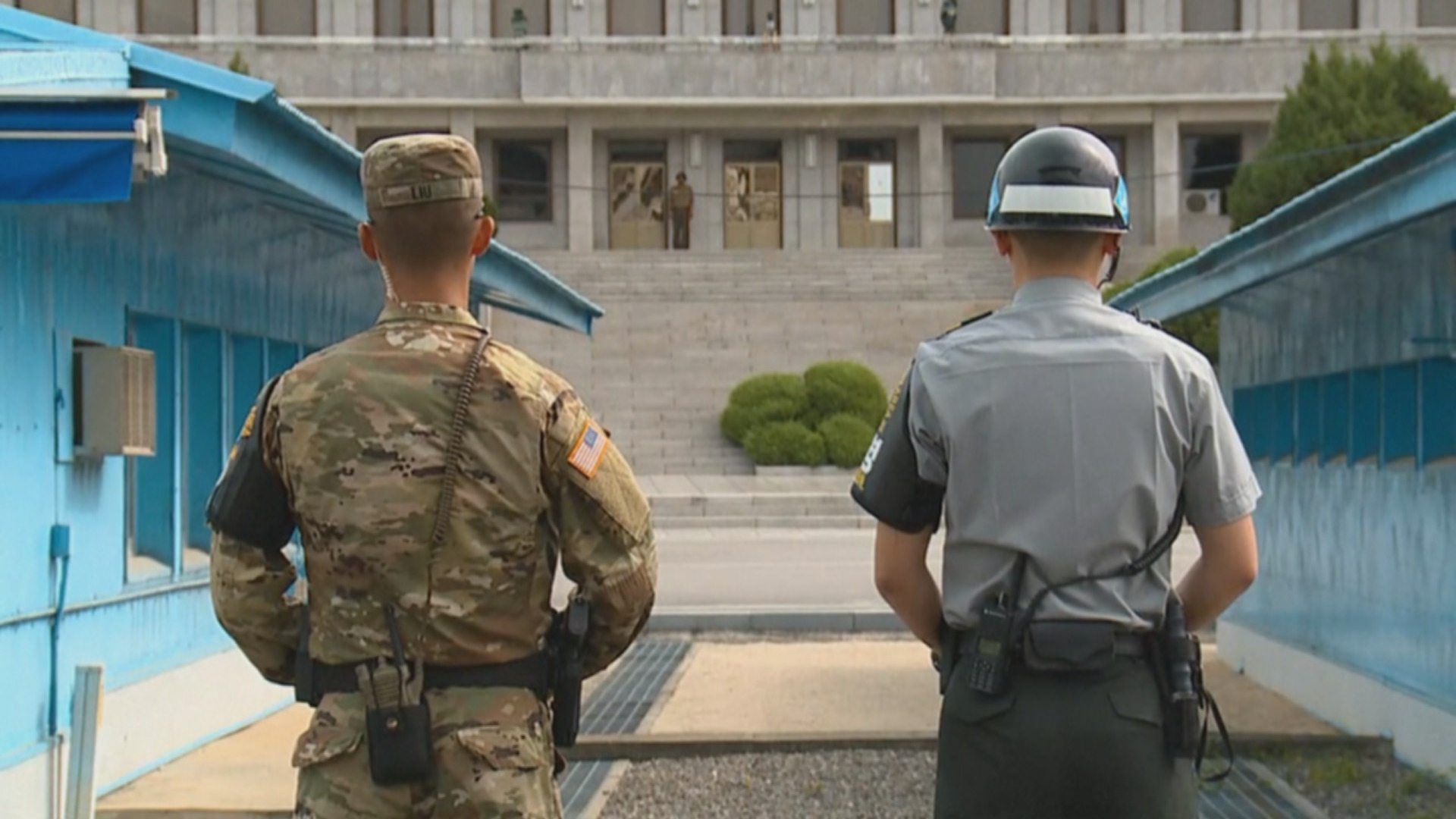 The Pentagon says it can't verify the KCNA report and remains focused on King's safe return. King's mother said she is "aware of today's KCNA report and appeals for the DPRK to treat her son humanely." The Pentagon did not address whether it had heard more details from the North.
The U.S. has not yet classified King as a prisoner of war. His family has spoken about his experiences with racism in the army, and his mental health appeared to decline before he disappeared into North Korea last month. His uncle, Myron Gates, told ABC News that his nephew went into the army to fight for America and that "America should fight for him, fight for him to come home."
A month ago, King, who is black, ran across the border into North Korea from South Korea. He had just finished serving a period of military detention. He was returning to Fort Bliss in Texas to face further disciplinary measures when he absconded from the airport. He joined a civilian tour of the Joint Security Area (JSA) on the heavily fortified border between the neighbors and then ran into the DMZ. He was reportedly laughing as he did so.
According to KCNA, the hermit kingdom concluded that King wanted refuge there or elsewhere because of what it described as "inhuman maltreatment and racial discrimination" in the U.S. and the military. It was the North's first public acknowledgment of the army private's crossing from South Korea on July 18 while on a civilian tour of the JSA.
It alleged that King walked into the DPRK side because he harbored "strong ill feelings against the inhuman maltreatment and racial discrimination" within the United States and its armed forces. It added that the investigation into King's crossing is still active.
The statement came amid heightened tensions on the Korean Peninsula, as the North has launched a series of rocket and nuclear tests and the United States has conducted military drills with South Korea. The North sees the exercises as a rehearsal for an invasion.
The hermit kingdom also said it had sent King to a third country but did not say where. If this is true, it raises the possibility that he could be transferred to another state, such as China, and may never return to the United States. This would be a significant development, but experts are skeptical that the hermit kingdom is serious about this. It has been known to use its hostages for propaganda purposes and is unlikely to change its policy. Moreover, if the hermit kingdom does indeed transfer King to a third country, it will face international criticism and possibly sanctions, which could hurt its economy. In addition, such a move could raise more concerns in the international community about treating.